I love the cable clutches that I first saw on Craftster, and have made a few...here is my latest variation on a cable clutch...I had all day Saturday to myself and enjoyed every single quiet second of it. I took the day off and spent the day sleeping late (2:30 pm, ya'll I am the Queen of Sleepers!) watching trashy tv and finishing up this little lovely....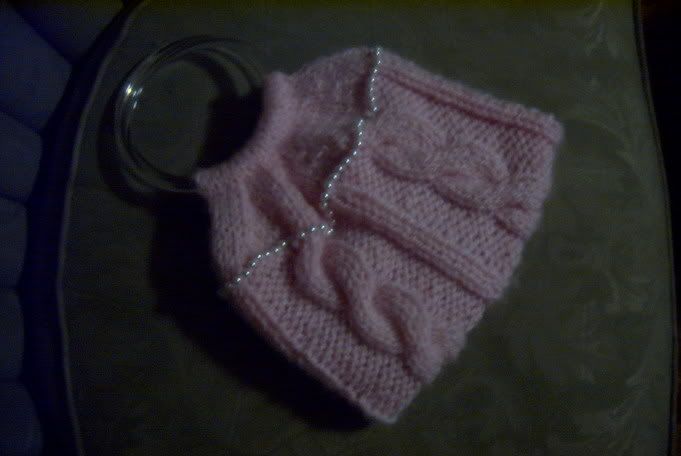 I knit the square with the cables on it Last November. I was planning for it to be a clutch, but thought it would be much cuter and easier to hold with handles. I had to pick up stitches on both the top and bottom (a crochet hook made this much easier!) and knit the tops. Pinky is very happy to finally be finished after the long wait. Knit in Lion Brand jiffy on size 10.5 needles. The white beads were put on as an afterthought.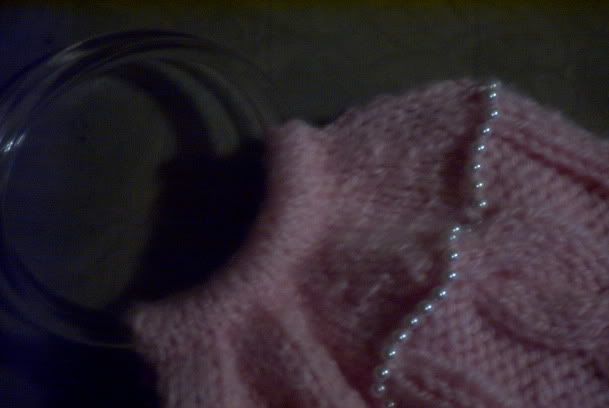 Here is the cute girlie liner! I am so happy to be finished with this. I procrastinate sewing the lining for purses because I know the sewing part is what really makes or breaks a great bag. And my sewing skills are seriously lacking...and I hate following patterns, so I mess up. A lot. This turned out pretty cute if I do say so myself...the liner does need a bit more shaping, but there is quite a bit of room for all the stuff a girly-girl may need throughout the day!