I finished Eve last night for the Girl Wonder. She was so excited for it to be finished she ran into her room to put on a pretty dress to wear with it! This is the only picture that she even slightly liked...More to come if I can get the cooperation of my model...I ended up using a cameo her dad gave me when we were married for a brooch. She was thrilled to know it was real gold! She was really pleased with how comfy and soft Eve turned out.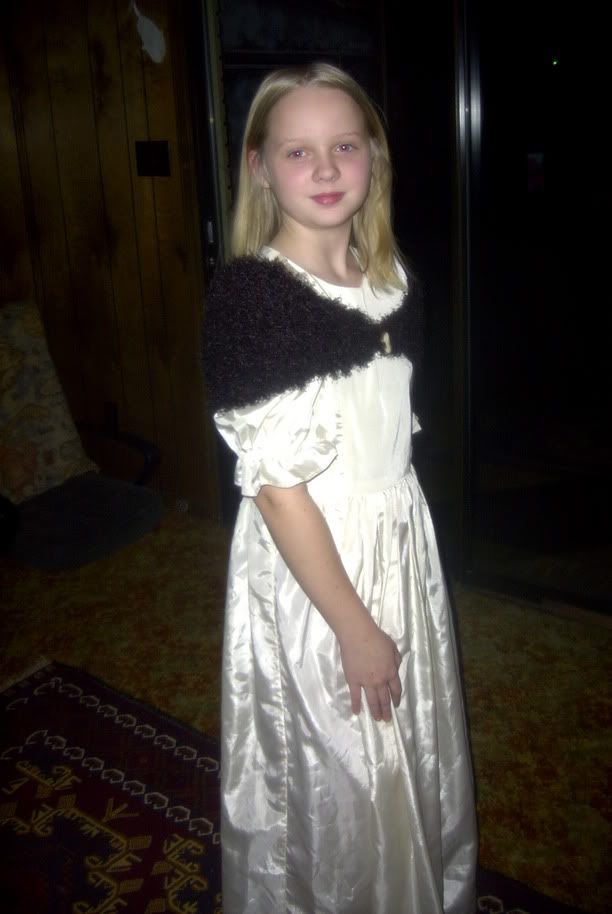 on another note...My yarn arrived from
Webs
yesterday for Lolita Legs for the Knitting Olympics, so I am all ready to compete. It turns out that the yarn for my double knit scarf will end up way too thick for a NC winter so I am going to knit
Wavy
instead.